In Christianity, one of the 7 archangels, Uriel plays a role in the rescue of Jesus' cousin John the Baptist from the massacre of the innocents. He carries John and his mother Saint Elizabeth to join the Holy Family after their Flight into Egypt. Their reunion is depicted in Leonardo da Vinci's Virgin of the Rocks. From medieval Jewish mystical traditions, Uriel is also the Angel of Sunday and the Angel of Poetry.
You may also like
Wormwood (ἀψίνθιον apsinthion or ἄψινθος apsinthos in Greek) is a star or angel that appears in the...
In Aleister Crowley's magical system of Thelema, the serpent Choronzon is the 'dweller' in the...
Moroni is the name given by Joseph Smith to the angel that he claimed appeared to him several times...
Referred to as The Guardian of the Abyss, The Scarlet Woman, Mother of Abominations, her place in...
In Christianity and Islam, Gabriel prophesied the birth of Jesus. He is regarded by Muslims as the...
The following list of fallen angel names gathered from different religions, mythologies and lore...
The following list of angels is a collection on the whole. While not all are not listed here...
The early Christians regarded some of the martyrs, such as Saint George and Saint Theodore, as...
1 Enoch: Book of Parables presents two figures: the son of man and Enoch. At first these two...
Christian writers applied the words of Isaiah 14:12 to Satan. Sigve K Tonstad argues that the New...
Daniel also spelled Dânêl, is a fallen angel, the seventh mentioned of the 20 Watcher leaders of...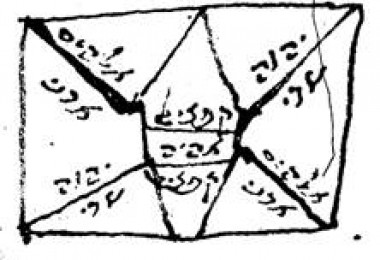 In the Third Book of Enoch he is described as one of the angelic princes, with a myriad of some...
There is no reference to Azrael in the Catholic Bible, and he is not considered a canonical figure...
Unlike Hebrew text, the Christian scriptures contain the first known depiction of Abaddon as an...